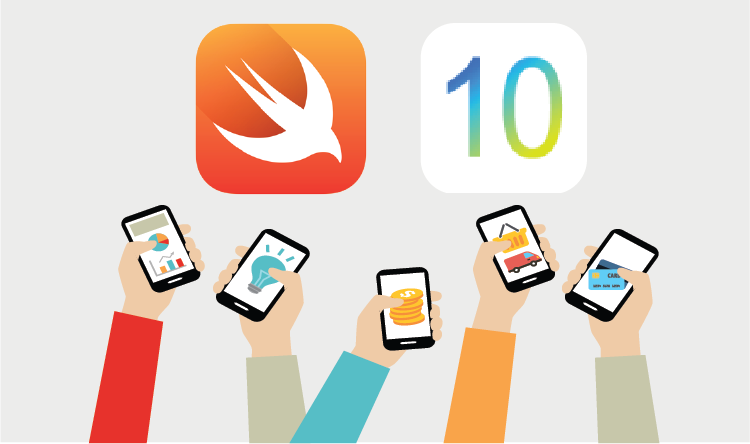 Learn iOS 10 development by building real apps today! Everything you need to know to get started in App development is right here at your finger tips. No need to spend hours combing through YouTube or Stack Overflow looking for just the right information or bits of code to help you make apps. This course has compiled all the information that can get you started on becoming an app developer today. From the first steps of downloading XCode, each section focuses on a different app and will teach the concepts needed for that app in that section. No long boring lectures of concepts video after video with out making an app. This course gets you to jump in right away and build your first app with in minutes.
Take the first step toward a more lucrative career by enrolling in the Learn iOS 10 App Development course by The Code Lady. This hands-on course teaches iOS10 development using Swift 2 Programming language by having you actually build apps. With hours and hours of content, this course is perfect for the complete beginner or anyone who would like to enhance their career options by becoming an app developer.
This is a fun, clearly instructed and concise course that will have you becoming a developer Ninja in no time at all! So invest in your future, earn a higher salary and learn to become an iOS 10 Developer today with The Code Lady!
**** Course Goals ****
Understand how to use TableViews
Create apps with Multiple PickerView Components
Work with Images in apps

Select random numbers
Create custom classes
Understand how to write functions
Decide when to use Variable and when to use Constants
How to use Arrays and Dictionaries
Edit rows in a TableView
Pass data between multiple Views
Have an understanding of programming foundations such as if/else statements, switch statements, arrays, variables and constants
Use the devices camera and photo library
Understanding AVFoundation and AVAudioPlayer to play music
Learn MapKit and CoreLocation to find a location and drop a pin
Learn to Persist Data with NSUseDefaults and CoreData